FULL-SERVICE LOCKSMITH
RESIDENTIAL AND COMMERCIAL LOCKSMITHFOR ALBUQUERQUE, NEW MEXICO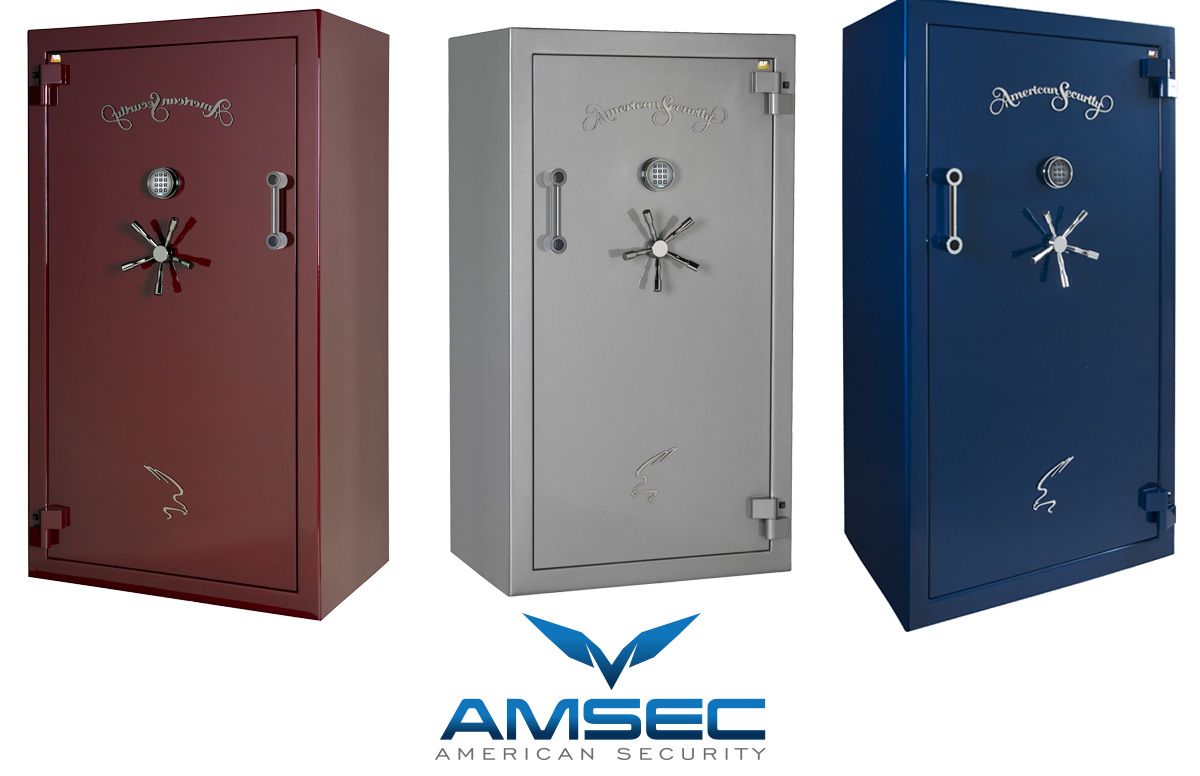 Bill's Lock & Key, Inc. proudly stocks American Security products. AMSEC is the world's best-known provider of security safes. AMSEC began in the 1940s, and the company has over 75 years of expertise to bring to bear to satisfy your security needs. We carry safes suitable for your home and for your business. We have a large showroom, and if we do not have it in stock, we can order it for you. We carry home safes, gun safes, and much more! amsecusa.com

SAFES FOR THE HOME
For the home, we offer security safes to safeguard your money, documents, jewels, and other valuables, and we also carry specific types of gun safes. These safes can be as small as a money box or as big as a closet for guns and other large items.

COMMERCIAL SAFES
We also sell safes for all sorts of commercial needs. Any of our safes, from wall safes and floor safes to large vaults, can be used for commercial purposes. Hotel room safes can also be ordered and installed through us.

LOCK OPTIONS
We offer safes with one of three types of locking devices. You can choose from a lock and key, a rotary combination, or an electronic keypad device. We can help you decide which is the right device for your needs.
SAFE SERVICES
Besides selling safes, we also service them. New safe or old, we can provide safe service, combination changes, moving services, bolt downs, electronic dial retrofitting, and that all-important opening of a safe for which you've lost the combination. Our safe technicians are certified Safe and Vault Technicians and members of the overseeing association.
We are a 24-hour locksmith, so you can contact us day or night to rekey locks or handle your immediate safe-opening needs.
Contact Bill's Lock & Key today for reliable locksmiths who can professionally handle all your residential and commercial safe needs in the greater Albuquerque area.