PUT YOUR TRUST IN A TRUE ALBUQUERQUE LOCKSMITH
Scammers and illegitimate operations are on the rise. What can you do to be safe? Learn more below, or reach out to Bill's Lock & Key, a trusted name in the Albuquerque area since 1978.
DON'T FALL VICTIM TO LOCKSMITHING SCAMS
In this day and age, finding help from a locksmith has never been easier. Unfortunately, scammers have found ways to prey on the innocent who are truly in need of help. Think about it this way — you accidentally lock your keys in your car. You have somewhere to be and you have to get on with your day, so what do you do? Pick up your smartphone, search for a locksmith, and call the first one that comes up. Sadly, these are often scammers using paid ads to appear at the top of the search list.
Everything seems okay to start. You make a phone call, you get an estimate, and the company says they'll send someone out ASAP. When the "locksmith" arrives, there's often an "unforeseen problem" with your situation, requiring them to charge you more. It's a scam that happens time and time again, and it's one we'd like to make people aware of. Once they give you a new quote — often significantly higher than the previous quote — they make you feel trapped. If you decline their services, they still demand to be paid for coming out on a service call.
The whole thing can leave a bad taste in your mouth, but the good news is that there are legitimate locksmiths out there. At Bill's Lock & Key, we've proudly provided our Albuquerque locksmith services to this area for over four decades. You deserve to have a locksmith you can trust — and we hate that there are bad people out there giving our industry a bad name. That's why we've put together a couple of tips to help you be on the lookout. No one deserves to be taken advantage of during an emergency. Learn more below about what to expect from scammers and illegitimate locksmiths so that you can be prepared for the worst, then if you're in need of a tried-and-true locksmith that you can trust, contact us today and rest assured that you're in good hands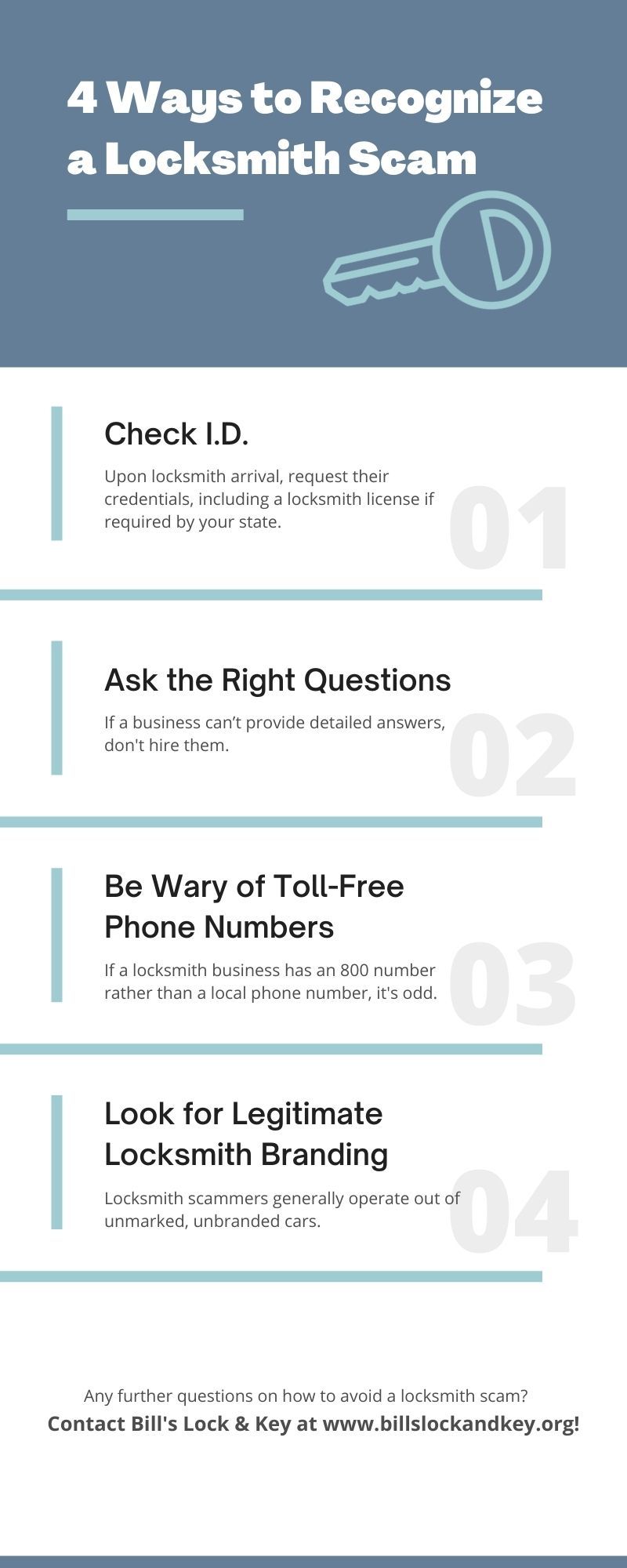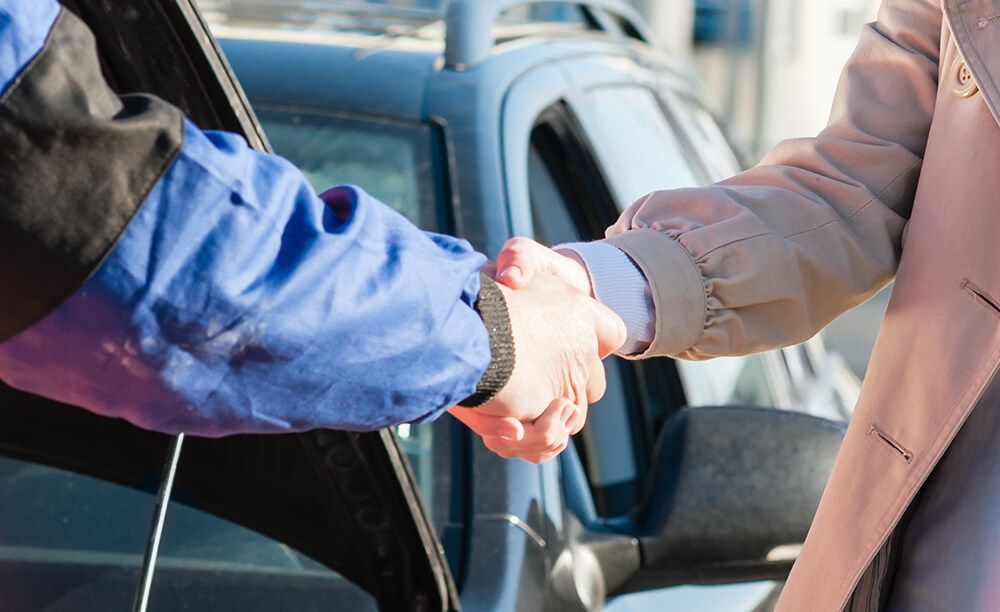 BILL'S LOCK & KEY IS HERE TO HELP
Home Safes
Residential Locksmith Services
Commercial Locksmith Services
Auto Locksmith Services
Remotes and Key Fobs
And More
SCAMMERS AND ILLEGITIMATE LOCKSMITHS
In recent years, the locksmithing industry has experienced an explosion of scammers and illegitimate business people posing as locksmith professionals. The prey on people in emergency situations, generally lockouts of a home or auto. In most scenarios, a customer calls a number listed in the phone book or found on the web through a Google search; the customer is quoted a low price over the phone. What the customer often doesn't realize is that their phone call is actually being fielded to a call center, often out of state, and that the technician being dispatched often has very little knowledge of locks. When the technician arrives, they are often not in uniform or a marked vehicle. They inform the customer that their lock cannot be opened with conventional methods, then destroy the lock and charge two, three, and sometimes even six times the given quote.
This problem has been covered in the news both locally and nationally, but little has been done to stop it. The best thing you can do to protect yourself is to know a locksmith before you need a locksmith. We invite you to come to our shop, say "hi," shake our hands, take a business card, and know that we will be just a phone call away if you find yourself in an emergency.
When we arrive at your location, our technicians will arrive in a Bill's Lock & Key lettered vehicle and in uniform with Bill's Lock & Key embroidered on their shirt. We NEVER subcontract our work. You can find us, along with other verified locksmiths at www.legallocksmiths.com.
Turn to locksmiths you can trust. Turn to Bill's Lock and Key for your 24-hour locksmith needs, whether for your home, business, or vehicle. If you need to rekey locks, help with your home safes, or any type of commercial or residential lock-and-key services, turn to Albuquerque's trusted locksmith!