NEED YOUR CAR KEY REPLACED? WE CAN HELP!
At Bill's Lock & Key, we're a 24-hour locksmith and we'll go above and beyond to lend a hand in your time of need. Learn more below, then reach out today to speak with our team.
OFFERING EASY KEY FOB REPLACEMENT IN ALBUQUERQUE
In addition to being the locksmith you turn to for your residential and commercial locksmithing needs, Bill's Lock & Key is proud to offer car key replacement in Albuquerque and the surrounding areas. Whether you have a GM remote that's stopped working, a VW or Audi switchblade remote that has seen better days, or you're simply in need of a new battery for your fob, we can help. We'll even replace a battery for you, perform the reset procedure, and make sure you're all set at no charge. It doesn't get much better than that!
There's nothing worse than a key fob that doesn't work the way it's supposed to. Thankfully, when you visit Bill's Lock & Key, we'll go above and beyond to provide you with the exceptional customer service you've come to expect from us. After all, with over four decades of experience as a business, we know what it means to take great care of our customers. From routine fob replacements to emergency repairs, you can count on us to do our work the right way. Whether it's programming your new remote, servicing a malfunctioning remote, or setting you up with something completely new, when you visit Bill's Lock & Key, you'll be greeted warmly from the moment you set foot in our store. At the end of the day, it's our customer service that sets us apart from the rest, so no matter your specific needs, you can rely on us to be sure they're met.
That's why whether you're in need of a replacement key fob or even a spare to leave with a family member, we can help. Since 1978, we've been known as Albuquerque's go-to 24-hour locksmith. At the end of the day, we're proud to offer our services because we know that they make your home, business, or automobile a little bit safer — and nothing beats the feeling of knowing that your items are protected.
Learn more about our car key replacement services below, then don't hesitate to contact us today to get the help you need. We look forward to hearing from you!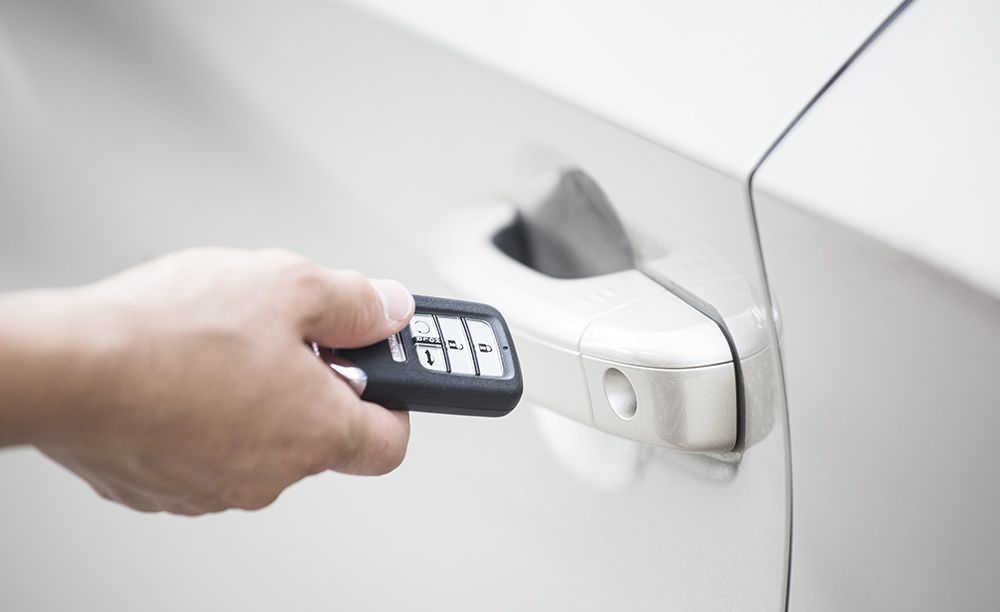 BILL'S LOCK & KEY IS HERE TO HELP
Home Safes
Residential Locksmith Services
Commercial Locksmith Services
Auto Locksmith Services
Remotes and Key Fobs
And More
CAR KEY REPLACEMENT IN ALBUQUERQUE
Bill's Lock & Key Inc. is your local 24-hour locksmith for emergency and routine locksmith services, including servicing remotes and remote fobs for your car.
We stock a large selection of late model remote entry replacement FOBs. In addition to programming new remotes, we also repair damaged remotes at a fraction of the cost of replacement. We stock replacement batteries for most remotes.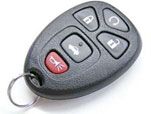 Have the lock and unlock buttons stopped working in your late model GM remote? This is often caused by worn contacts inside the remote and can easily be repaired by our competent staff while you wait!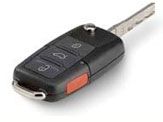 We can replace most VW and Audi switchblade remotes for less than the dealer can, and our prices include programming on all remotes and transponder keys.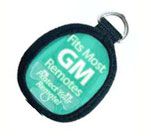 Is your remote shell broken? We carry universal remote skins that can extend the life of your current remote and repair those that have a broken key ring loop. We also have many shell keys to replace your broken remote-head key.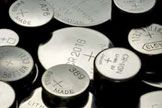 We stock replacement batteries starting at $4.95, and we do the installation for you and even perform a simple reset procedure at no charge if necessary.