YOUR TRUSTED ALBUQUERQUE AUTO LOCKSMITH
Locked out of your car? No worries! The team at Bill's Lock & Key is here to help. Learn more below or contact us today to get the help you need.
"I LOCKED MY KEYS IN THE CAR…"
At Bill's Lock & Key, we're proud to offer 24/7 auto locksmith services in Albuquerque. That means that if you accidentally lock your keys in your car, we can help no matter the time of day or night. We've all been there before, and when you choose Bill's Lock & Key, you can rest assured that we'll make your emergency our top priority.
Backed by over four decades of locksmithing experience and a dedication to offering our clients the best customer service in the industry, our goal is to get you back in your car and on the road as quickly as possible. If you're locked out of your car, don't panic — instead, give us a call to get the help you need. Learn more about our auto locksmith services below and don't hesitate to contact our team today if you have any questions. We look forward to hearing from you!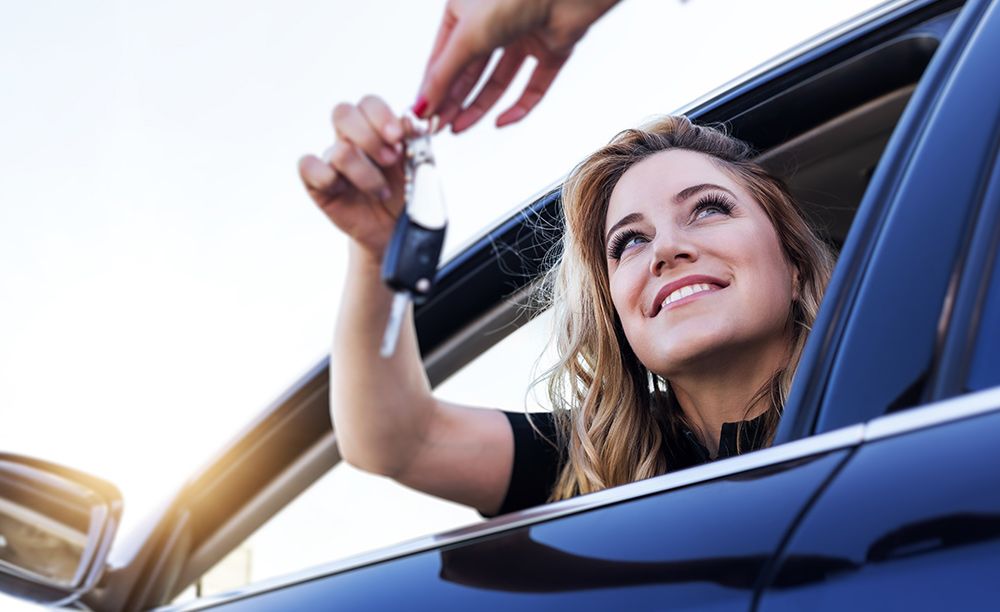 WHY CHOOSE BILL'S LOCK & KEY?
We bring over 40 years of experience to each job
We offer a variety of locksmith services
We never subcontract our work
We offer assistance 24 hours a day
We'll go above and beyond to meet your needs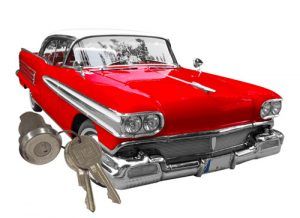 ALBUQUERQUE'S AUTO LOCKSMITH
When you need a locksmith, there is no time to lose! You need to be able to call on a locksmith, and you need to be able to depend on reliable service. Bill's Lock And Key strives to continually deliver the dependable locksmith service our residents need. Whether you're looking for a residential, commercial, or car locksmith, or you would like to learn more about home security systems here in the greater Albuquerque region, we've got you covered.
Skilled Locksmiths
You need to be able to trust the person who rolls up, and that means that they need to be instantly recognizable. Bill's Lock and Key makes sure you know who we are by arriving in a professionally lettered van, and all of our locksmiths wear shirts embroidered with Bill's Lock and Key, making them easily identifiable.
Since 1978, we've run our locksmithing company and have served the people of Albuquerque well. All of our locksmiths are highly trained. On our staff, we have a Certified Master Locksmith, a Certified Professional Locksmith and three Certified Automotive Locksmiths. We take our business seriously and always hire highly qualified locksmiths.
A Variety of Services!
We work hard to stay on top of the latest in automotive technology and can duplicate, produce, and program keys for almost all vehicles. We perform automotive services of all kinds, including break-in repair, lock replacement, and full rekeying. If you've lost a keyless entry remote for your vehicle, we offer OEM replacements; see our Remotes page.
Of course, we also offer auto opening services to get you back in your car, if you've locked your keys in the car (and who hasn't done that before?). No matter what your automotive locksmithing needs are, we can handle them and deliver the best locksmithing services to help you with your specific situation.
Need keys for your 1926 Model T? We can do that.
Need a duplicate for your 2010 Dodge Challenger? We can do that, too!
We can do just about everything else in between.
Even newer vehicles with Proximity keys and Fobik's are no problem here at Bill's Lock & Key, Inc.
Did you know that automotive keys wear over time?
If your key is no longer working well in your ignition or door locks, we can bring that key back to original factory specs and, in most cases, solve the problem.
We are a 24-hour locksmith, and we offer you trust that we've built up with our customers over the years. We have the capability to handle car key replacements here in the greater Albuquerque region. We stock a large selection of remote entry replacement FOBs, and we can program new remotes as well as repair damaged ones.
Whatever your auto locksmith needs here in Albuquerque, we've got you covered. Don't sweat over lost keys, broken remotes, or keys that have been locked inside your car. We're here to help you and make life easier and worry-free.
For all your locksmith needs, contact us today!