SEARCHING FOR A COMMERCIAL LOCKSMITH IN ALBUQUERQUE?
The team at Bill's Lock & Key is here to help. Learn more about our commercial locksmith services below and contact us today to schedule an appointment.
KEEP YOUR BUSINESS SAFE AND SECURE
At Bill's Lock & Key, we know the value of security. That's why if you're a business owner and you're looking for ways to keep your company safer, we're here to help. No matter your situation or the size of the job, our team can provide you with insightful information and industry-leading service.
There's no doubt that commercial locksmithing needs are unique. That's why whether you're interested in replacing the locks on your building, upgrading your safe, or adding locking display cases around the store, we can help. Backed by over four decades of experience, we have the skills you need to be certain that the job gets done the right way. Keep reading to learn more about our commercial locksmith services and if you're in need of our assistance, don't hesitate to get in touch with us today. We look forward to working with you!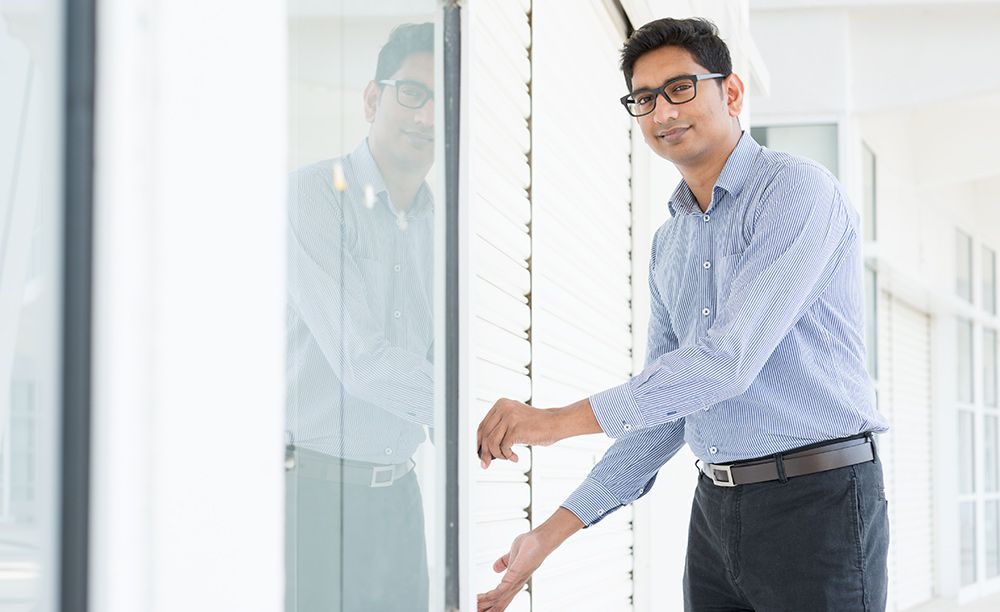 WHY CHOOSE BILL'S LOCK & KEY?
We bring over 40 years of experience to each job
We offer a variety of locksmith services
We never subcontract our work
We offer assistance 24 hours a day
We'll go above and beyond to meet your needs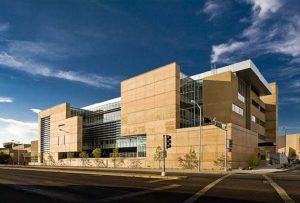 ALBUQUERQUE'S TRUSTED COMMERCIAL LOCKSMITH
Bill's Lock and Key is the locksmith to turn to when you have commercial lock and security needs. We are available on a 24-hour basis.
From complex Grand Master Key Systems to carded access control, Bill's Lock & Key, Inc., is prepared to help you with all of your commercial property security and locksmith needs. Our technicians are up-to-date on the latest technology as well as the latest Fire, Life & Safety codes and Americans with Disabilities Act regulations. Depend on us to meet your security and accessibility needs while ensuring compliance with the many complex rules and regulations.
We offer several high-security proprietary locks. These locks have keys that can only be obtained from us with authorization and proper identification, giving you peace of mind knowing that you have complete key control. With these highly secure lock and key systems, you don't have to worry about your goods, company files, or trade secrets falling into the wrong hands.
We always survey and quote large commercial jobs so you know exactly what to expect and what you are going to pay! At Bill's Lock & Key, Inc., we continually strive to stay on top of the newest technology. We can install stand-alone electronic lock systems that lock and unlock your business on a schedule, locks that require a key card, push-button mechanical locks, and electronic push-button locks. Contact us today to ask about these systems. We'll be happy to explain them to you in detail, and we can even make recommendations on which systems might work best for your specific commercial locksmith needs.
COMMERCIAL LOCKSMITHING NEEDS ARE UNIQUE
Commercial ventures have locksmithing needs that residential customers do not. Bill's Lock & Key knows commercial customers' needs and works to satisfy those needs on every locksmithing call. When you are dealing with your business, it is often also your family's livelihood, and represents an investment of blood, sweat, and tears, as well as years of intense labor. This is no time to call a fly-by-night locksmith. Call the most reliable, most trustworthy, and most qualified locksmith in the Albuquerque area. Call Bill's Lock & Key.
RELIABLE AND TRUSTWORTHY LOCKSMITHS
All of our technicians will arrive on site in a lettered van with Bill's Lock & Key emblazoned on the side, as well as wearing their official work shirt with our name embroidered on it. This may not seem like an important detail, but when you are trusting the security of your business to a locksmith, it's best to know that they are who they say they are, and that a known and respected name stands behind all the work done on the premises.
BUILDING SECURITY
Whether it is simply forgetting your keys or the malfunctioning of an elaborate security system, Bill's Lock & Key is just a phone call away to assist with your security-related issue. We can get you in if there is a question about who has keys to the building, we can rekey the current locks, or when the need arises, we can change out all the locks in the building.
SAFES
Making sure you have easy access to your business' safes in a timely fashion is essential. We know that making the cash from that day's business secure before you can get to the bank is critical, and knowing that it is safe so you can sleep well is a high priority. We also work with larger vaults and small hotel safes. For problems both big and small, Bill's Lock & Key can help you out.
DISPLAY CASES AND OTHER SMALL LOCKS
Keeping your stock safe from theft, yet accessible to you and to those whom you've entrusted, means keeping locks on display cases, but we all know people are fallible and lose keys, locks break, and keys break, too. When you need your display cases opened quickly, call BIll's Lock & Key and we will be there in a jiffy to get your display case open. If you need new locks on them, or the current locks rekeyed, we can do that too!
We can handle any commercial lock, key, and security puzzle for you. There's no such thing as "can't" in our vocabulary. Call Bill's Lock & Key today for all your commercial locksmithing needs!